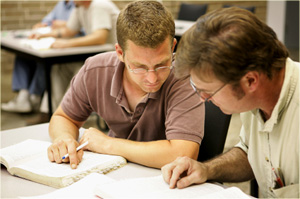 New Hampshire Real Estate Licensing Courses
We are your "independent education provider" for real estate licensees.
About the Class
This 40-hour course is approved by the New Hampshire Real Estate Commission as a prerequisite for applying for a New Hampshire Salesperson License. In addition to attending this course, the applicant must pass a standardized examination through PSI with a score of 70% or above and pass a criminal background check in order to apply for the license.
About our Instructors
| | |
| --- | --- |
| Melinda Torrens | Melinda Torrens stumbled into a real estate career almost by accident but quickly fell in love with every aspect of the industry! She has worn many hats throughout her 20+ years as a real estate professional.... Top Producer, Marketing Director, Mentor, Education Consultant, Closing Agent, Regional Broker Team Leader, and most recently the Designated Managing Broker of two companies (one Residential and one Commercial) across Northern New England for a large international firm. Her passion for real estate and education led her to advanced studies in Adult Education with a focus on online and blended learning programs. Melinda has worked on a variety of projects with The Real Estate Learning Group over the past decade. When she's not geeking out on real estate, you might find her on a sailboat or performing in your favorite live music venue. |
| Franz Honer | Franz Honer teaches New Hampshire pre-license and CE courses for The Real Estate Learning Group. He started his career from the ground up as a real estate office administrator at the age of 16, obtained his Maine Sales Agent license in 2001, Maine Associate Broker License in 2003, and New Hampshire Salesperson license in 2014. His passion is helping people achieve their goals and ensuring they have all the information and knowledge they need. Franz holds a Bachelor's degree in Computer Science from the University of Southern Maine. |